Submitted by Thomas Estilow on
Just last month reports indicated that Apple was planning to integrate reprogrammable SIM cards into iPhones, cutting wireless carriers out of the activation process. Turns out that opposition from European carriers has derailed the project. According to a report in the Sunday Telegraph, the wireless companies threatened to stop paying iPhone subsidies for contract subscribers. Currently, carriers pay the subsidy directly to Apple and collect the money from customers during their service subscription period.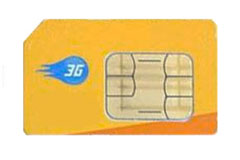 An anonymous source at one mobile operator told the paper that Apple has "been sent back to the drawing board with their tails between their legs." The company's work on embedded SIM cards may not be entirely wasted, as the report also explains that future iPads may include the special SIM. The iPad is not subsidized by mobile carriers, and a reprogrammable SIM card would make it possible to activate the device at the point of purchase on a variety of carrier's networks.