Submitted by Anders Batten on
It's not every day that a business finds $238,000 buried in their surplus store room, but that's essentially what recently happened to one Fortune 500 company. For many years, Totem -- an online outfit that purchases used smartphones -- has offered individual consumers the ability to trade their old phones in for cash. Now, with the launch of HelloTotem for business, both large and small companies alike can take advantage of this service to not only reap big cash benefits, but responsibly and securely recycle their unused technology.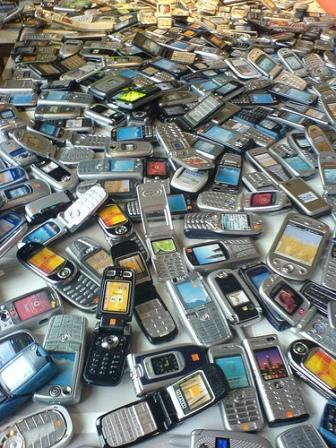 Many individuals have found the convenience of the process and comparatively high buy-back prices offered by Totem an attractive alternative to trying to sell their used phones on eBay or the like. Dealing with the many potential uncertainties involved when working with another private party adds logistical headaches that many consumers would just as soon avoid. From a business perspective, when tens, hundreds or even thousands of phones may be involved, attempting to sell each device to individual buyers becomes impractical at best. Enter Totem, which gives business a very viable, secure and profitable way to liquidate retired technology.