iPhone Notes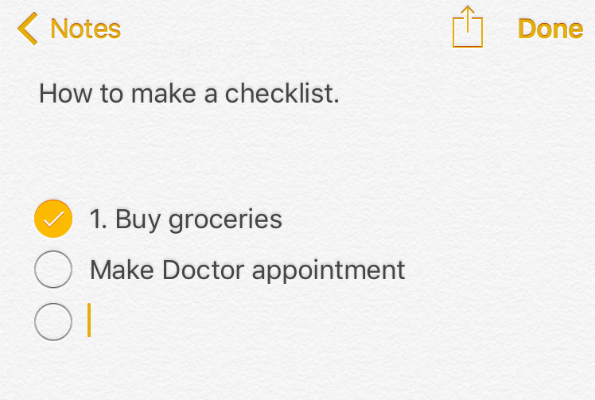 iOS 9.3 allows you to use the Notes app to make checklists or to do lists. Here's how:
Notes from the stock iOS Notes app can be synced, backed up and viewed on a computer. If you take notes with an iPhone, iPad or iPod touch, these are included in the default iTunes and iCloud backups. To view and edit notes on your computer, you must sync Notes with iTunes.
From the iTunes Info tab, select the checkbox next to Other -> Sync notes.
After you sync or backup the iOS device, your notes will appear in the OS X Mail app or in Outlook on a Windows machine.
Pages