Submitted by Marshall Walker on
iPhone 3G owners can finally stop threatening to throw away their phones. Users with older iPhones can now download legacy versions of apps that no longer support their device. For example, the iPhone 3G only supports iOS 4.2.1, and iPhone 3GS users will not be able to download iOS 7 when it is officially launched on September 18th. This causes a problem for users with older phones because most apps currently require iOS 4.3 or later to work.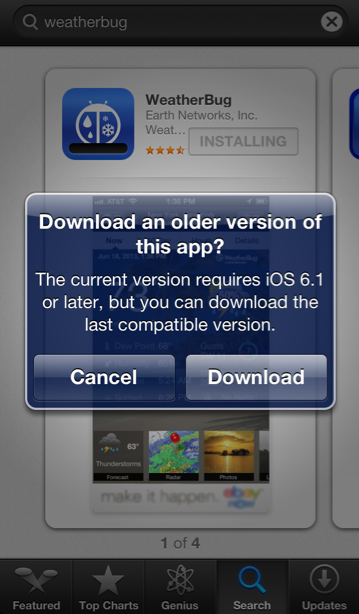 As you can see from the screenshot above, the App Store will now give you the option to install the "last compatible version" of an app. So if you're stuck at iOS 4.2.1, but the app you want to install now requires iOS 4.3 to work, you can now download the 4.2.1 version of that app.