Submitted by Thomas Estilow on
Voice over Internet Protocol (VoIP) calls using applications such as Truphone and Fring are nothing new to the iPhone. VoIP calls using 3G, or EDGE/GPRS for that matter, have been available for three months now, and it's the jailbreak app VoIPover3G that makes them possible.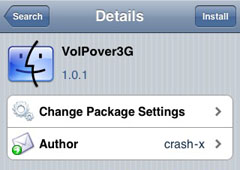 The app works by using a MobileSubstrate library that tricks applications into behaving as if they are on a Wi-Fi connection when they are actually on a cellular data connection. Fring and Truphone are tricked by default when VoIPover3G is installed using the Cydia package manager.