Submitted by Marshall Walker on
The fast photo deleting app, Purrge, has been updated with a few new features that makes it even more fun and easier to use. Version 1.1.0 of the app adds an interesting widget that allows users to see how many photos they currently have in their Camera Roll and Recently Deleted folder from their Today View screen. You can learn how to add the Purrge widget to your Notification Center by following these instructions.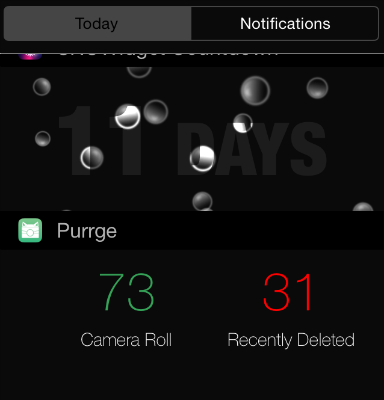 The Purrge developers have also been listening to customer feedback and have added a Select All button, and they are currently allowing users to vote on the next feature they will add to the app. To vote, just swipe down on an individual picture within the app and answer the question.