Submitted by Marshall Walker on
After delaying the launch of Android 4.0 Ice Cream Sandwich out of respect for Steve Jobs, Google finally announced their new operating system and its flagship phone the Samsung Galaxy Nexus. Motorola also announced their "faster and thinner" Droid RAZR on the same day. These Android devices are the newest and baddest smartphones on the market, but do they stand a chance against the iPhone 4S?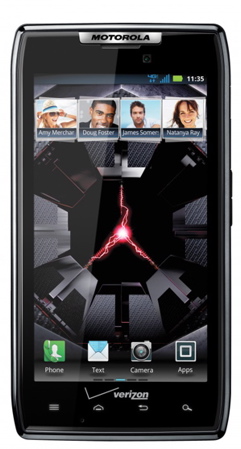 Motorola didn't lie, the RAZR is "impossibly" thin measuring in at 7.1 millimeters. Its 4.3-inch display is bigger than the iPhone 4S, but smaller than the Nexus which measures in at 4.65-inches. The Galaxy Nexus has the highest pixel resolution (1280 x 720), but the iPhone 4S features the higher pixel density with 330 ppi (Galaxy Nexus 316 ppi).