Submitted by Marshall Walker on
After delaying the launch of Android 4.0 Ice Cream Sandwich out of respect for Steve Jobs, Google finally announced their new operating system and its flagship phone the Samsung Galaxy Nexus. Motorola also announced their "faster and thinner" Droid RAZR on the same day. These Android devices are the newest and baddest smartphones on the market, but do they stand a chance against the iPhone 4S?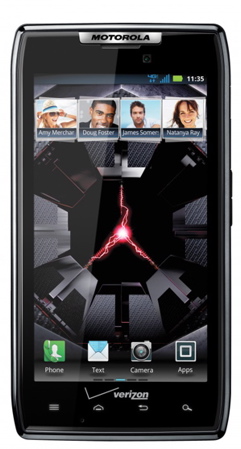 Motorola didn't lie, the RAZR is "impossibly" thin measuring in at 7.1 millimeters. Its 4.3-inch display is bigger than the iPhone 4S, but smaller than the Nexus which measures in at 4.65-inches. The Galaxy Nexus has the highest pixel resolution (1280 x 720), but the iPhone 4S features the higher pixel density with 330 ppi (Galaxy Nexus 316 ppi).
Both Android phones double the iPhone 4S in RAM and run on 1.2GHz dual-core processors. The Nexus has the advantage over the RAZR which is only powered by Android 2.3.5, not the new Android 4.0. However, recent reports suggest the Motorola phone will be getting an upgrade to Ice Cream Sandwich in 2012. All three phones have 16GB models, and the RAZR ships with a 16GB MicroSD which gives it up to 32GB of storage. Apple offers the iPhone 4S in 16GB, 32GB and 64GB models.
Oddly enough the camera department is where the Nexus fails, only offering 5-megapixels with 1080p video recording capability. Both the RAZR and iPhone 4S feature the now standard 8-megapixel camera with 1080p video recording.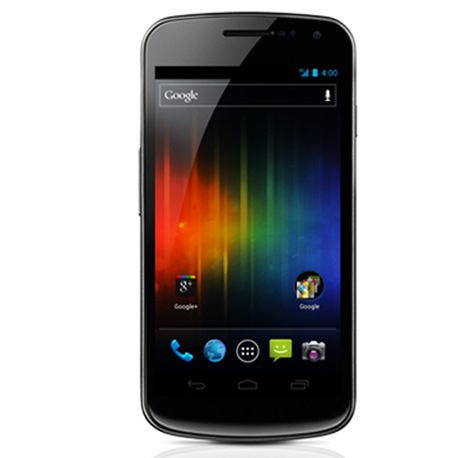 If you are low on friends the iPhone 4S comes with a built-in girlfriend named Siri. The Nexus Galaxy ships with Android Beam and Face Unlock, which reportedly didn't go very well during their live demo in Hong Kong. I'm only kidding about Siri, but Android Beam does sound pretty cool. It allows you to transfer payments, videos and apps to other NFC-enabled devices just by being near each other. The RAZR features the Smart Action app which preserves battery power by automatically shutting down your Bluetooth when you arrive home. The MotoCast app also offers a cloud service for all your entertainment needs.
The RAZR will be available from Verizon for $300 in November. The 16GB Galaxy is rumored to be the same price and also offered by Verizon. No word on 32GB model's price or release date. The iPhone 4S is $199.99 for the 16GB model, $299.99 for the 32GB model and $399.99 for the 64GB model. All prices require a new or upgraded contract.