Submitted by Bob Bhatnagar on
Many of the recent rumors and mock ups of the iPhone 5 have shown an aluminum back on the next Apple smartphone, designed similarly to the iPad 2. This would be a departure from the current iPhone 4S design with an external antenna and two glass plates on the front and back.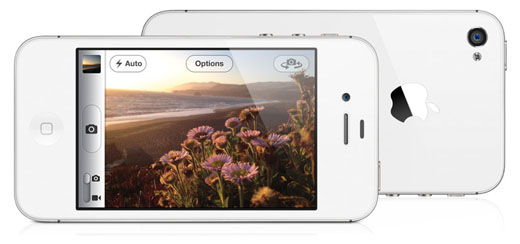 New information from sources at iLounge are stating this is not the case, and that Apple might keep glass as an integral component of the next iPhone exterior. Apple is "continuing to experiment with glass and ceramic rear shells for a future iPhone model" which could be made of Corning's Gorilla Glass 2.
Not only is this glass stronger, but the iPhone 5 design is said to be thinner than current models, with thinner glass and smaller components inside. Apple made the surprising move to an external antenna with the first iPhone 4 model, shipping the device with an all-glass back and metal around the edge of the unit. Initially this led to problems with reception when the iPhone 4 was held in a certain way, but now that later models have been redesigned the issue is not often mentioned.
Assuming Apple sticks with a glass front and back, this means a likely repeat of the external antenna design around the outside edge of the device. The iPhone 3G and 3GS featured a plastic back, while the original iPhone had an aluminum back. There was a plastic window for radio signals to escape the metal chassis, similar to the iPad, which has a plastic Apple logo on the back for the Wi-Fi antenna.
Should Apple move away from the glass back and to an internal antenna configuration, they would have to come up with a similar solution to ensure radio signals are not blocked. The all-glass design hasn't seemed to impact Apple's iPhone sales, even if some users complain about breakage. iLounge also predicted a larger screen on the iPhone 5 and a possible move away from the 30-pin dock connector on a future iPhone in the works.
The iPhone 5 is expected to release in fall 2012, although some reports have pointed to a summer announcement.