Submitted by Frank Macey on
Many were surprised when Apple revealed the glass-backed iPhone 4. After all, even though glass provides a smooth and brilliant touch screen surface, fingerprints and risk of breakage are constant problems. An Apple patent filing from last September shows that Apple is considering doubling down on glass as the main device enclosure material.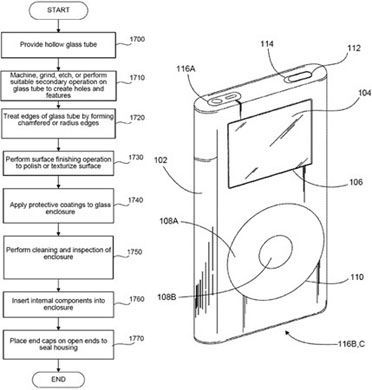 In short, this means that a future iPhone or iPod touch could be made entirely of glass, with the electronic components nestled inside. Some parts, such as the front screen, would be transparent. The rest of the mobile device would be painted, like the current iPhone 4/4S back and front bezel are made white or black.