Submitted by Bob Bhatnagar on
Novothink's Surge for iPhone and iPod Touch is the first solar charger to be certified by Apple. This device has its own internal battery and LED status indicators, in addition to a full-fledged solar panel on the back of the unit.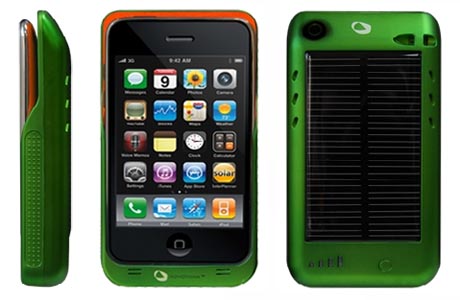 Surge allows full access to the iPhone when docked, with openings to the speakers, USB port, and camera lens. There's even a cord included to hang the iPhone from a backpack or your wrist while outside to facilitate charging.