Submitted by Marshall Walker on
One of the most popular iPhone and iPad games is finally getting a sequel. Imangi Studios plans to release Temple Run 2 to the App Store around 11 p.m. EST tonight. TouchArcade got an early look at the game, and said fans of the original won't be disappointed with the new version, which turned out to be very similar to the first.
"I've been playing Temple Run 2 for the past day, and for the most part what wasn't broke has not been fixed. Right from first boot up you'll get a sense of deja vu as the camera sweeps in on the cursed idol that has been the cause of so much running over the past year and a half."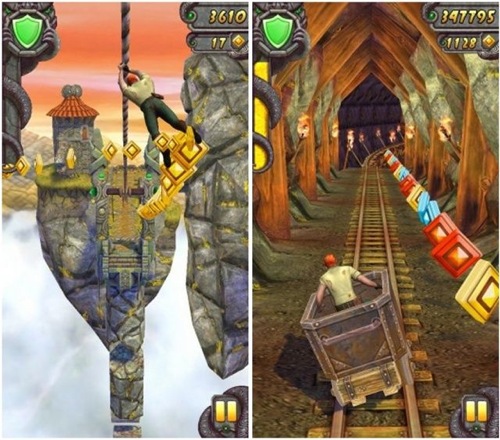 TouchArcade also noted the game has "received a big upgrade in terms of visuals and animation over its predecessor", and features much more fluid controls. Temple Run 2 also features new ziplines, an Indiana Jones-like mine cart, four different playable characters, and more attributes and upgradable abilities.