Submitted by Marshall Walker on
The New York theater tickets app, TodayTix, has added a referral program for its members to earn credit towards Broadway and Off-Broadway shows. Users of the free app can now navigate to the Refer & Save section under the Settings panel to get their personalized referral code to share with family and friends. You will receive a $10 credit when anyone uses your code at checkout. The new customer using the code will also receive $10 off their current order.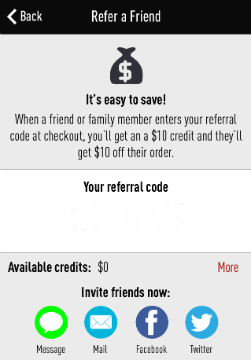 TodayTix is a free app that gives users 24-hour mobile access to last minute deals on Broadway and Off-Broadway shows. Users can book tickets less than 30 seconds or up to 7 days in advance and receive them at the door right outside the theater before the show begins.