Submitted by Sammy Snyder on
Zombie Highway 2 is now available for free on the App Store. The Zombie Highway trilogy is a series of survival / endless runner-like games, including the spin-off Zombie Highway: Driver's Ed, where players must survive a drive on zombie infested highways.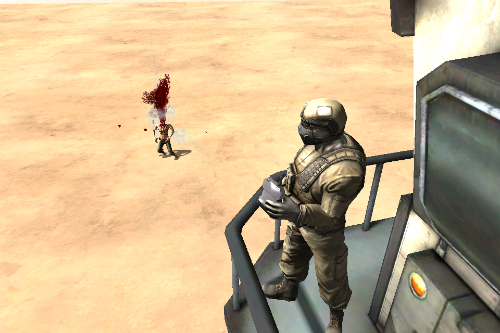 What makes Zombie Highway unique is while most racing games discourage hitting obstacles, players are encouraged to sideswipe overturned cars and barricades to scrape off zombies clinging to the sides of their car. Players can also run over slower zombies and use various weapons to blow them away, but ammo is limited and the best defense is smashing into things. However, you can only sideswipe obstacles, hitting them head-on will end the game. Only grazing obstacles isn't that easy when you have two to three zombies rocking your vehicle back and forth making it harder to control.