Submitted by Sammy Snyder on
Zombie Highway 2 is now available for free on the App Store. The Zombie Highway trilogy is a series of survival / endless runner-like games, including the spin-off Zombie Highway: Driver's Ed, where players must survive a drive on zombie infested highways.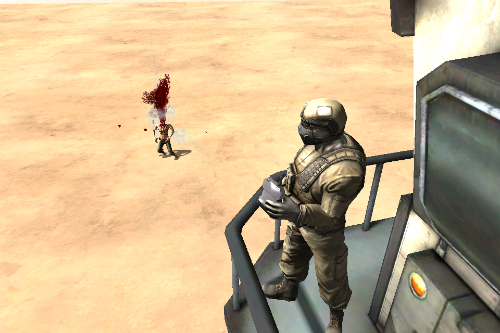 What makes Zombie Highway unique is while most racing games discourage hitting obstacles, players are encouraged to sideswipe overturned cars and barricades to scrape off zombies clinging to the sides of their car. Players can also run over slower zombies and use various weapons to blow them away, but ammo is limited and the best defense is smashing into things. However, you can only sideswipe obstacles, hitting them head-on will end the game. Only grazing obstacles isn't that easy when you have two to three zombies rocking your vehicle back and forth making it harder to control.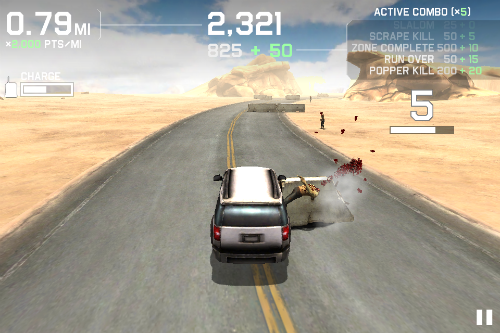 Another reason the Zombie Highway games are recommended is because they are one of the few freemium titles done right. Players can earn cash to spend on new vehicles, weapons and upgrades by playing the game, or by spending real-world money, but everything can be unlocked for free if you're willing to put in the time. Auxbrain also added the ability to watch commercials to earn in-game cash in Zombie Highway 2, which I always thought was a great way to monetize free mobile games.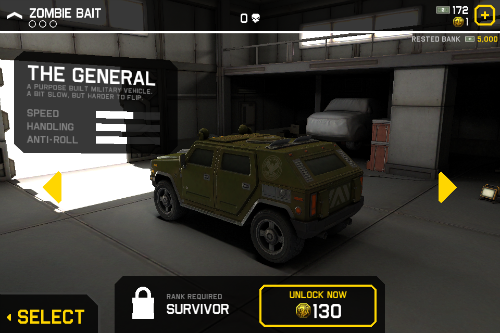 All three
Zombie Highway
games are challenging and fun to play, but of course the latest release has the most bells and whistles such as the ability to use a Nitro boost and 6 redesigned cars.
Zombie Highway: Driver's Ed is a little different than the main titles. In Driver's Ed your goal is to string together combos on a practice course filled with captured zombies. Each zombie is outfitted with a head popper that you can use if you find yourself overwhelmed. Just tap your display and their heads will explode. Diver's Ed also features upgrades and the same great 3D graphics found in the other games. You can download it for free on the App Store.
Zombie Highway (Free)
- 16 Guns (and growing)
- 8 Levels in 3 Environments!
- 4 Cars!
- 8 Different kinds of jumping zombies!
- Leaderboards for most kills and total miles
Zombie Highway 2 (Free)
- 6 redesigned cars
- 15 -upgradable- weapons,100% redesigned. 4 completely new super-weapons!
- 10 Zombie types, 4 all new!
- 55 challenging objectives!
- The Daily Challenge! A unique challenge every day!
- A new, randomly generated road with multiple, super-detailed environments every game.
- Your friends appear on your highway near their best score!