How do I unlock the You've Found Me achievement on Kingdom Rush: Frontiers?
UPDATE: Found him! Thanks to everyone who commented and help me solve this achievement. To find the "hidden mortal reptilian combatant" tap the door in the cavern on the Darklight Depths map. Reptile will then appear in the top right hand corner of the screen near the pause button. He is hard to see like the 3 Predators you had to find to unlock the "Ugly $%@#" achievement, but trust me he's there. Tap him before he scales the wall and you will unlock the "You've Found Me" achievement.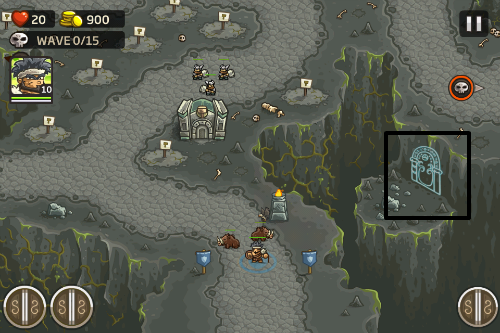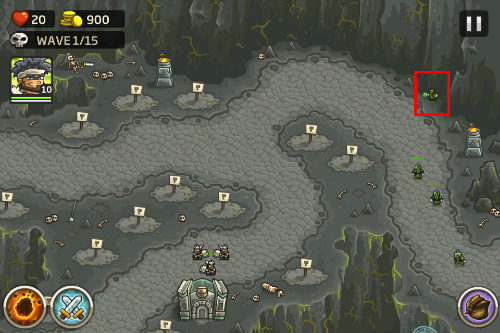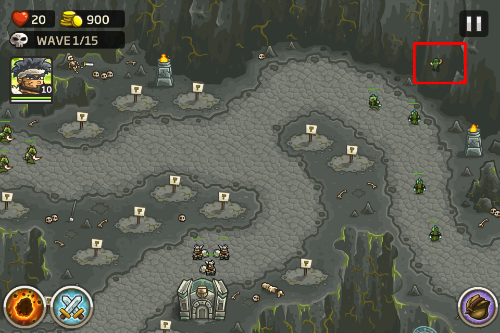 The "You've Found Me" achievement was added to Kingdom Rush: Frontiers via the holiday update in December 2013. The achievement reads "find the hidden mortal reptilian combatant," which is obviously a reference to Reptile from the Mortal Kombat game.
In the original Mortal Kombat players could unlock Reptile by earning a Double Flawless Victory and performing a Fatality. I'm assuming you have to do something similar on The Darklight Depths level to find the character and unlock the achievement, but maybe I'm over thinking it.
There is also a secret door in a cavern which you can tap to light up, but so far that's all I can figure out. If you have unlocked this new achievement please let us know how you did it in the comments section below.
UPDATE: I have unlocked the achievement thanks to the comments below. So far it seems random. Here's how I did it: I activated the glowing door mentioned above, then I randomly tapped the screen until the achievement was found. It worked for me when I tapped near the black pit next to the skeleton with the sword. It is still unclear if the mortal reptilian combatant can be found in the same spot by everyone or if he is just in random locations. It is also unknown if the door in the pit actually needs to be activated for you to find him.
There also seems to be a bug preventing you from getting the new boss achievement "I'm the Lizard King." Has anyone else experienced this?
UPDATE: Version 1.4.1 of Kingdom Rush Frontiers fixes the "Lizard King" achievement.
Has anyone found any other Easter eggs on the Darklight Depths level?