How Can I Unlock My iPhone 3G?
If you're interested in using your iPhone 3G with any GSM mobile carrier the iPhone Dev-Team has the answer. Unlocking can also save a few bucks if you have AT&T and you're using your iPhone 3G outside of the US.
Using the latest release of ultrasn0w simplifies the process, but will only work with the iPhone 3G. Start out by making sure your iPhone 3G is updated to iPhone OS 3.0 and jailbroken with PwnageTool or redsn0w. T-Mobile users should disable 3G on their device.
Now run Cydia and select Manage from the bottom menu. Touch Sources in the middle of the screen and a list of repositories will be displayed.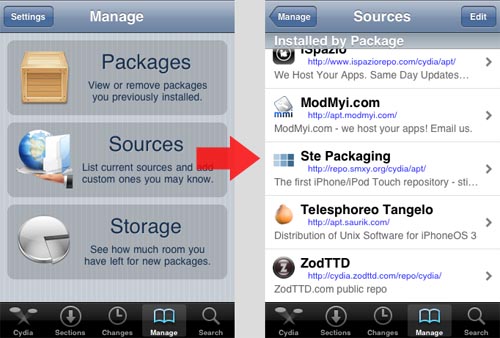 Touch Edit in the upper right hand corner and then touch Add. The URL for the ultrasn0w repository to add is repo666.ultrasn0w.com. Note that the "o" in ultrasn0w is a zero.
Return to Cydia and touch
Done
on the top right of the screen. The repository will now be added under
Entered by User
at the top of the list. Select the repo666.ultrasn0w.com repository.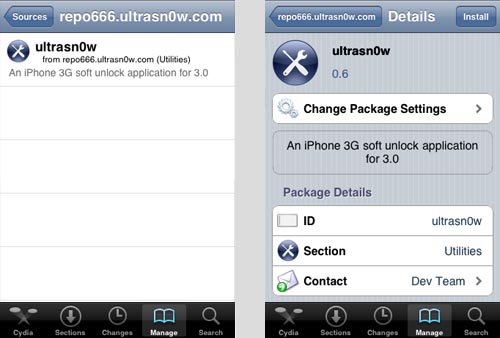 Select the ultrasn0w application. Touch Install to unlock your iPhone 3G.
Thanks to the iPhone Dev-Team for all of their hard work. Their updated utilities keep making our FAQs shorter and shorter.