How do I unlock my AT&T iPhone?
Thanks to the CTIA Consumer Code for Wireless Service (Section 12), AT&T, as of February 11, 2015, is required to unlock your iPhone if you are eligible and wish to do so. Once your phone is unlocked, you can switch to a different carrier.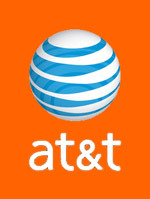 To be eligible you must have completed your contract and be paid in full (or have paid an early termination fee). Your phone can't be on anybody else's account, can't be reported lost or stolen and can't be associated with any fraudulent activity.
If you are eligible and want to unlock your iPhone, head to AT&T's Device Unlock Portal and enter a request to have your device unlocked. You'll need your phone number, IMEI number, name, social security number, email address and AT&T account passcode (only if you created one) to complete the request. Once the request is made, AT&T will send a confirmation email with a link that you must click on to confirm your unlock request. Once you click the link, AT&T will send you instructions to unlock your phone within 2 business days.