Why can't I send a multimedia message (MMS) from the Apple iPhone?
Believe it or not, the answer is equal parts simple and agonizing. AT&T has stated they will support MMS on the iPhone 3G S at some point during the summer of 2009, after the June 19th release date.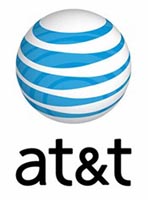 According to reports, the company must first manually replace the "opt out MMS code" on every iPhone user account to allow MMS. New activations are subject to the same procedure, as accounts will initially include the "opt out MMS code" to lock out multimedia message service.
Existing customers with first generation iPhones will never be able to use MMS, even if they have installed iPhone OS 3.0. The iPhone 3G will only support sending photos, not video. Apple really wants you to upgrade, and AT&T will do everything in its power to reduce your bandwidth usage on its network.
AT&T allegedly plans to replace all of the codes around the same time. This makes sense, since existing customers might feel slighted if total newbies were sending them multimedia messages they couldn't receive on their own iPhone.
The "opt out MMS code" replacement procedure at AT&T could require several steps to make MMS fully accessible for all iPhone 3G/3G S customers.
Looking for a job? Maybe AT&T is hiring people to enter the "opt in MMS code" millions of times. No word from the company on when MMS on the iPhone will finally be operational.