Submitted by Bob Bhatnagar on
Thinking you can keep your iPhone 3GS and take advantage of all the new features and improvements that iOS 5 will offer this fall? Think again. Apple is rumored to be leaving the 3GS hardware behind when it updates its mobile operating system to the latest and greatest version. Already the previous discontinued model iPhone 3G is stuck at iOS 4.2.1 and can't take advantage of many iOS 4 features.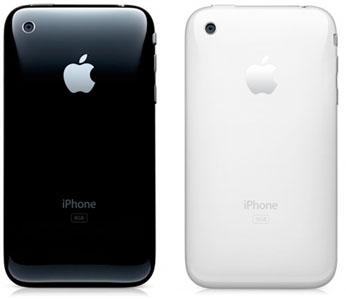 The move could signal major changes in iOS 5 that will require improved hardware such as that found inside the iPhone 4. Apple is expected to focus on the next version of iOS and mobile software development at the annual WWDC coming in the first week of June. The fifth generation mobile operating system is expected to support new cloud-based features including streaming media and storage solutions provided by Apple.
The original iPhone was left in the dust with iOS 4. Although the iPhone 3GS currently runs iOS 4.3.3, due to its older hardware the performance lags behind the iPhone 4. Also absent on the iPhone 3GS is the Retina display and front-facing camera. Apple still sells the iPhone 3GS new as a lower-cost alternative to the iPhone 4. Apple is reportedly testing iOS 5 on the iPhone 3GS in their labs, however the company has not commented on whether or not it will see public release on the device.
As for the speculation of Apple leaving the iPhone 3GS at iOS 4, prominent tech blog editor Eldar Murtazin from the Russian site Mobile-Review tweeted, "Just one comment. Apple iPhone 3Gs wont be upgradable to iOS 5.x. iPhone 4 will." Whether or not Murtazin was citing a specific source is not known, but he is known for disseminating accurate information in the mobile phone arena. The iPhone 3GS was released in June 2009, so the product is reaching the end of its life cycle if past iPhones are any indication. Stay tuned for Apple's WWDC announcements on June 6 for more.