Submitted by Bob Bhatnagar on
The golden master version of iOS 5 is due for release on Friday September 23rd according to a recent report from BGR. The same inside source indicated that iOS 5 beta 8 will kick off on Friday September 16 to developers.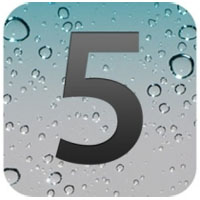 If Apple holds to this schedule, it's likely that the golden master of iOS 5 will be the version of firmware that gets installed onto already completed iPhone 5 hardware sitting at factories in China. Carriers must approve the software for use on their networks, and its possible this deadline would be Wednesday October 5th.
This all brings us closer to the date everyone really cares about, the release of the iPhone 5. BGR is convinced that with this firmware release schedule, Apple will start shipping iOS 5 devices starting in early October. Of course, Apple will have to reveal the device first and if it follows in the steps of the iPad 2, it will show off the new phone then almost immediately start shipping.
France Telecom CEO Stephane Richard has stated that he expects the iPhone 5 to launch before October 15th, and several carriers are rumored to be setting up for the new handset, including Sprint. Back to the software front, Apple has already seeded iTunes 10.5 beta 8 to developers. We'll see if this information holds up and the schedule looks promising on Friday. If iOS 5 beta 8 indeed appears then maybe BGR is onto something.