Submitted by Bob Bhatnagar on
Some registered Apple developers are finding email warnings from Apple in their inboxes as the company cracks down on unauthorized distribution of iOS 5 beta. Reports from users who have paid developers to activate their UDID (unique device identifiers) indicate that Apple could even be deactivating devices running beta versions of the firmware and suspending developer accounts.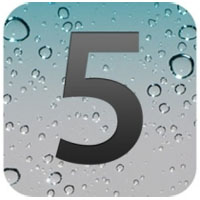 The timing of the reports coincide with Apple's routine deactivation of iOS 5 beta 1 and 2, which could explain some of the deactivations. Version 5 was recently seeded to developers and Apple is expected to release a final iOS 5 firmware to consumers this fall. As usually happens, some developers violate their agreement with Apple and sell device slots to users who can't wait to get their hands on the latest iPhone operating system.
Joining the developer program costs $99 annually and gives those who join the program access to beta versions of iOS software to help develop new versions of their mobile applications. The practice of developers selling some UDID slots to other iOS device owners is nothing new. This has also led to several leaks regarding future iOS features as the latest beta software is examined with a fine-tooth comb. Technically developers are only supposed to allow their app developers to install the beta firmware.
As Apple releases newer beta versions leading up to public release, older firmware is deactivated if developers don't update their devices. Apparently these deactivated devices revert to the initial setup mode and are unusable unless restored with different firmware. RIght now those who don't have official developer iOS 5 access and have been locked out will need to revert to iOS 4.3.5 to continue using their iPhones.
The moral of the story: if you're not a developer and someone offers you a beta version of iOS 5 for cheap then the deal is probably short-lived. As Apple has already made clear, those with developer accounts who are selling UDID slots risk getting shut down completely.