Submitted by Bob Bhatnagar on
Dev-Team has released an updated version of their simple and powerful PwnageTool jailbreak software. The new version combines the pwnage2 exploit with the pf kernel exploit from comex and geohot's limera1n. PwnageTool results in an untethered jailbreak of iOS 4.1, allowing unauthorized software to run on your device.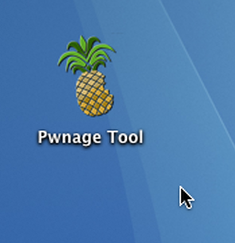 The second-generation Apple TV is now included in the PwnageTool device list, as well as iPads running firmware 3.2.2. Right now the Dev-Team is offering a Mac OS X version of PwnageTool, and as normally happens development of a Windows version is probably underway.
In addition to iPads and AppleTV, PwnageTool 4.1.2 supports the iPhone 4, iPhone 3GS and iPhone 3G, as well as iPod touch 3G and 4G models. According to Dev-Team the software has some advantages over alternative jailbreak methods such as greenpois0n and limera1n. Users interested in unlocking their iPhones for use on an alternative carrier will find that PwnageTool makes it possible to preserve the baseband and even keep a current ultrasn0w unlock.
Dev-Team also expects that PwnageTool users will be able to preserve their jailbreak through future firmware updates from Apple, although they indicated they would elaborate more on this topic in the future. PwnageTool also features expert mode and an advanced DFU button.
Expert mode allows the user to select IPSW files manually and will hacktivate the iPhone when running with an alternative SIM card. The DFU button not only guides users through the process to enter DFU mode, but also runs the correct exploit to convince the iOS device and iTunes on your computer that everything is Apple-approved.
Get your copy of PwnageTool 4.1.2 from the iPhone Dev-Team and look for a Windows release in the near future. In the meantime, developers are already working on AppleTV apps to complement the large selection of unofficial software available through the jailbreak app store Cydia.