Submitted by Frank Macey on
Concord Securities analyst Ming-Chi Kuo told AppleInsider that Apple is getting ready to ship the mysterious white iPhone 4 to AT&T customers starting no later than April. Apple finally solved manufacturing problems plaguing the device and with the help of a Japanese company has developed a new paint material.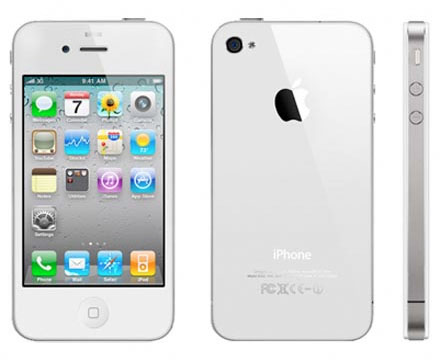 Problems with paint thickness and the white iPhone 4 not meeting quality standards resulted in many defective units, although some iPhone users have acquired the white version. Customization kits and modifications that violate the Apple warranty have also appeared on the market to simulate the white iPhone 4 look with replacement parts.
Reports have indicated that the white iPhone 4 also had camera problems due to light leakage through the white-painted glass back panel. Apple must have fixed this problem as well if they're planning to sell the device. For the time being, Kuo stated that Apple will only sell an AT&T version of the white iPhone 4 and did not mention a possible Verizon release date.
The white iPhone 4 was initially expected to ship alongside the black one last summer. The product was postponed more than once by Apple. Promotional materials last indicated that the white iPhone 4 would finally be available in spring 2011. Several retailers have prepared their shelves and made room in their inventory systems for the white iPhone 4. Apple will be selling the iPad 2 in white and black versions starting this Friday.
It remains to be seen whether or not Apple will sell many of these phones. The iPhone 5 is expected to be a complete redesign and start production soon for a possible July 2011 launch. With the iPhone 4 just recently coming to Verizon and no CDMA white iPhone 4 in sight, some have asked why Apple would not abandon the white device. For those who have waited patiently to get their hands on the white model reports from M.I.C. Gadget indicate the white iPhone 4 has already surfaced in China. If Kuo's sources are correct, the US will follow next month.