Submitted by Frank Macey on
So much for the Verizon iPhone 4 launch causing a bloodbath at AT&T Mobility. Post-exclusivity numbers are in, and AT&T reports a 38 percent growth in iPhone activations last quarter over the same time period last year. A total of 3.6 million iPhone activations were logged, with almost a quarter of these subscribers new customers to AT&T.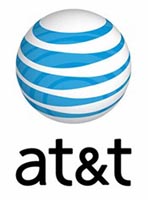 The company was expected to lose subscribers thanks to the Verizon iPhone 4 launch, however AT&T ended the first quarter with a net gain of long term contracts. Almost half of AT&T customers already own a smartphone, and 60 percent of smartphones sold in the first quarter were iPhones.
AT&T Mobility net income was $3.4 billion, meeting analyst predictions of $0.57 per share. Sales were up 2.3 percent for a total of $31.2 billion. AT&T remains the second largest carrier in the US in terms of subscribers. The company is currently working on a deal to acquire competitor T-Mobile, which would result in AT&T surpassing Verizon Wireless as the largest carrier in the US. Some T-Mobile customers were hoping that the iPhone 4 would make it onto their network sooner rather than later, but it doesn't look like this will be the case.
Apple is interested in selling the iPhone on as many service providers networks as possible, as evidenced by their multi-carrier strategy overseas. The iPhone 4 was the most purchased mobile phone in the US during the fourth quarter of 2010, according to research firm NPD Group. Despite complaints about dropped calls and slow speeds, AT&T continues to sell the fact that its GSM network allows data usage while on a call. High penalties for prematurely ending a contract could also be keeping people with AT&T for the time being. What's clear is that the AT&T apocalypse so widely expected did not come to fruition as many customers remain satisfied.