Submitted by Frank Macey on
A bevy of new information points to early September as the release date for Apple's next generation iPhone. AT&T stores are telling managers to wrap up employee training in anticipation of an increase in customers this September. The report, filed by BGR claims AT&T has begun to communicate "launch plans" to its stores regarding the iPhone 5.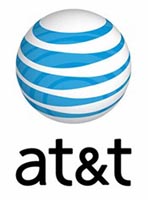 Similarly, Apple stores in the UK and US have been beefing up staff and asking former employees to return. The program is typically invoked for holidays, back-to-school sales and new product launches, according to MacRumors.
The early September time frame does correspond to school starting up for students, however Apple offers discounts to college students and qualified educators year-round. Evidence of the impending iPhone 5 launch was cited by ZDNet, including earnings call sound bites from Apple CFO Peter Oppenheimer. He stated, "We also have a future product transition that we are not good to talk about today, and these things will impact our September quarter."
In any case, this is not the first time we've heard that Apple is planning a September iPhone 5 launch. Design changes, competition for component parts from suppliers, and struggling to keep up with iPad 2 demand have moved Apple off of the annual iPhone launch cycle that industry watchers have become accustomed to seeing each summer. If case design leaks can be confirmed, it seems Apple will deliver a few surprises with the next generation iPhone when it finally hits this fall.