Submitted by Frank Macey on
Even more information regarding Apple's Wednesday iPhone 5 announcement has leaked. This time, sources at 9to5Mac claim Apple will launch one updated iPhone model code named the N42.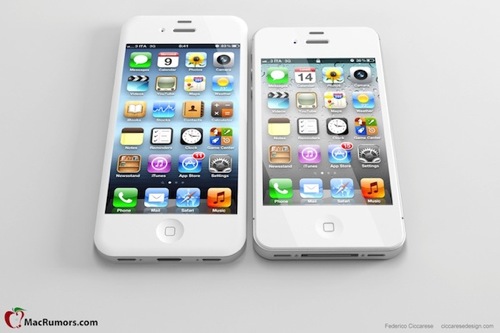 The N42 does not feature NFC components like its sister prototype the N41, which was revealed earlier this year. Apple plans to keep pricing identical to iPhone 4S pricing, which means $199, $299 and $399 subsidized price points depending on how much storage is included.
The N42 iPhone will come in 16GB, 32GB and 64GB flavors. Of course, the iPhone 5 will also come in white and black, however the back of the device will be largely metal with glass windows at the top and bottom of the device. The N42 features a taller screen size, making the display come in at the common 16:9 aspect ratio found on HD broadcasts.
Reports have circulated that Samsung is planning legal action over Apple's inclusion of LTE technology in the iPhone 5. LTE provides blazing fast download speeds on cellular data networks. Although Apple owns hundreds of LTE patents itself, Samsung claims over 800 and plans to flex their muscle. The iPhone 5 will be announced on Wednesday September 12, with pre-orders available shortly afterwards.