Submitted by Bob Bhatnagar on
Apple plans to use Liquipel technology on the next generation iPhone, making the iPhone 5 immune to problems resulting from exposure to water. The waterproof iPhone 5 would be treated internally with a thin layer of Liquipel's material that prevents water molecules from ever contacting sensitive electronic components.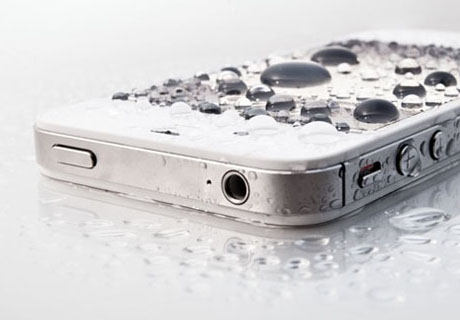 The news that Apple plans to utilize this technology comes from a source in the UK phone retail industry, who stated that wording for insurance documents will be changed to accomodate the waterproofed iPhone 5. Liquipel's technology was demoed at this year's Consumer Electronics Show (CES) in Las Vegas.
Although the report may turn out to be false, the technology works and is ready for prime time. The same source explained that the Galaxy S3 will also sport Liquipel on its components. Liquipel is currently offering a service where mobile devices can be treated after manufacturing to add water resistance, and an iPhone 4S was shown bathing in water while operating normally. Using an iPhone in the rain or even next to a swimming pool would no longer be a threat after the treatment.
There are several other companies that have developed similar technology, which could prove to be groundbreaking in the consumer electronics market. After all, one of the biggest causes for damage and destruction of electrical components is water infiltration. Apple and Samsung would remain on the cutting edge of mobile design is they integrate Liquipel into their upcoming product line.