Submitted by Frank Macey on
Evidence of a delay in the normal summer iPhone launch schedule continues to surface, pointing to a possible fall release for the iPhone 5. Apple is silent on the issue, however according to a report from news site MacRumors, AT&T is not expecting a new model in June or July. The information comes via a MacRumors reader who phoned AT&T to ask why his upgrade eligibility date had been moved back five months.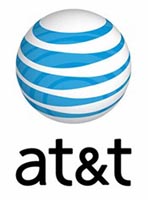 The responding customer service representative explained with this statement, "Apple has informed us that they do not plan to release the iPhone in the June to July timeframe, though there will be a newer version in the future. Unfortunately, we have not been given a release time for the new phone." The rep continued by explaining that the release date for the iPhone 5 would be posed on the AT&T website as soon as they were informed of the date.
Assuming the AT&T rep was passing along accurate information, this report seems to match with several other pieces of information pointing to a September iPhone 5 release date. Last minute design changes on Apple's part have been indicated by Taiwanese manufacturers, and competition for components has caused supply shortages in the industry. The iPhone 5 is widely expected to feature the A5 processor and a hybrid GSM/CDMA modem provided by Qualcomm.
Apple's WWDC in June, used as a platform to show off the next generation iPhone hardware in years past seems to focus exclusively on software this year. The invitation reads, "Join us for a preview of the future of iOS and Mac OS X." Analysts have also stated that Apple is likely to focus on a software development cycle, which could mean the launch of iOS 5 in the near future. Apple is also working on cloud-based music services for iOS that could be announced during this year's September iPod event. Regardless of whether or not the iPhone 5 is released this summer, Apple is sure to get the device into the hands of consumers before the busy December holiday season.