Submitted by Bob Bhatnagar on
Most of the time when you hear about Apple and Google battling each other for smartphone sales the iPhone 4 gets compared to the latest and greatest Android device. Some forget that Apple continues to sell the previous model iPhone 3GS on AT&T Mobility at a cut-rate price of only $49 with contract. Turns out that consumers continue to snatch up the iPhone 3GS.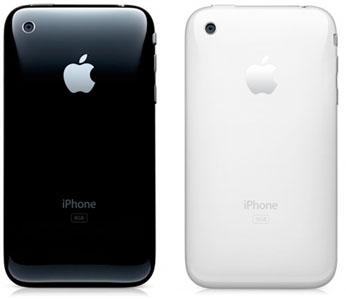 Let's face it, the iPhone 4 is nice for many reasons, but if you're new to smartphones, Apple products in general, or you're upgrading from an even older iPhone, the 3GS covers many bases. Video recording, Voice Control and the latest Apple mobile operating system are all included. Did we mention the 3GS costs only $49 with a two-year contract?
Not only this, but the iPhone 3GS comes in black and white. Here's where the interesting numbers come into play. AppleInsider reports that analyst Michael Walkley discovered older Apple devices often outsell newer Android devices. For example, the iPhone 3GS beat out two more recent competitors, the HTC Inspire and Motorola Atrix. All three smartphones are offered by AT&T. Apparently Android is gaining market share from Windows 7 smartphone users but Apple devotees are staying put.
So what does it mean when Apple's older generation phone sells more units than the latest and greatest Android device? Walkley points to the older iPhone 3GS selling at a lower price point as a smart move by Apple to make sure their products have tiers. He also believes that as more people come into the iOS fold that upgrades from existing customers looking to stick with Apple and iTunes will increase.
Apple sold a record 18.65 million iPhones globally last quarter. Even though the iPhone 3GS has experienced strong demand, the handset is only available on AT&T. Over at Verizon, the iPhone 4 is currently the carrier's best-selling smartphone and is projected to remain so for some time. Apple is expected to continue offering a less expensive version of the iPhone 4 when the next generation iPhone is released later this year.