Submitted by Frank Macey on
The iPhone 4 has yet to officially launch in Brazil, but photos have already leaked of a locally-made 8 GB iPhone 4 hot off the assembly line. Foxconn has long been rumored to be starting production on the iPhone and iPad at a new factory in Brazil. Photos leaked on Brazilian site MacMagazine show an iPhone 4 with a unique model number and markings.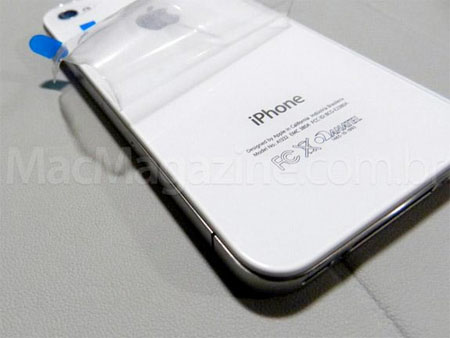 Also seen on the back of the iPhone is "Indústria Brasileira" instead of the typically seen "Assembled in China" tagline. Below this is the stamp of approval from the official Brazilian communications agency ANATEL. The version of iOS 5 installed on the iPhone describes the model number as "MD198BR" with the BR indicating Brazil.
Foxconn is said to be negotiating with the Brazilian government to invest an additional $12 billion in manufacturing facilities. For its part, Apple has been looking to diversify its suppliers and affiliated production facilities to ensure a steady stream of iOS devices to meet demand. Recent disasters in Japan and Thailand have put a spotlight on vulnerabilities at hard drive and digital camera component manufacturers.
Apple is looking to get a piece of the growing Brazilian smartphone segment and already sells 10 percent of smartphones sold in the country. High tariffs for imported electronics can increase prices for these devices, so producing the iPhone 4 inside Brazil could dramatically reduce the price Apple charges for the iPhone 4. The Foxconn factory in Brazil marks the first time the iPhone or iPad has ever been manufactured outside of China.