Submitted by Marshall Walker on
Last week, Apple engineers were reportedly looking into complaints about unexplained iPhone 4S battery drain. On Wednesday, the company officially acknowledged the problem and said they are currently working on a fix.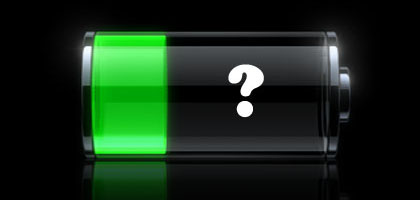 Apple told Jim Dalrymple of The Loop:
"A small number of customers have reported lower than expected battery life on iOS 5 devices. We have found a few bugs that are affecting battery life and we will release a software update to address those in a few weeks."
The iPhone 4S is listed as having more talk time than the iPhone 4, but a few owners reported they were experiencing even shorter battery life with normal use. Battery saving tricks like turning off Location Services worked for some, but not all iPhone 4S owners. This is not the first time users have experienced battery drain with Apple devices. Previous firmware updates have caused the same problems and have been corrected by Apple in the past.
Apple is already working with a 5.0.1 beta to address the issue.