Submitted by Bob Bhatnagar on
Looking to upgrade your phone this holiday season? Radio Shack is running a promotion on the iPhone 4 until December 11 to highlight its wireless sales. Prices have been slashed $50 for the sale, bringing the total cost of a new 16GB iPhone 4 to $149.99 with a two-year service agreement.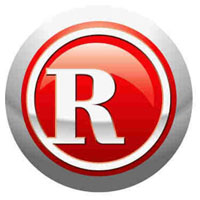 This deal puts the 32GB iPhone 4 at $249.99 with the same contract. The iPhone 3GS is also available for only $49.99. Radio Shack has also beefed up its Trade & Save program, which will be of special interest to those upgrading from an iPhone 3G or iPhone 3GS.
Trading in a working, locked (AT&T only) iPhone 3G at Radio Shack yields a $75 gift card that can be used towards the purchase of an iPhone 4. Similarly, an iPhone 3GS trade-in nets $125. This means an iPhone 3GS owner who trades in the older handset for a 16GB iPhone 4 can walk out of the store spending only $24.99 plus taxes and activation fees. Upgrade from an iPhone 3G to a new iPhone 3GS and you'll leave the store with money still on your gift card.
Of course, existing iPhone owners must be eligible to upgrade at the time of purchase. These special promotional offers are only redeemable at one of Radio Shack's 4600 stores, but you can check your AT&T upgrade status with Radio Shack's online eligibility checker.
These are great deals that can significantly lower the price of buying a new iPhone, but they are for a limited time only. Remember to
erase personal data from your iPhone
before you trade it in at Radio Shack or elsewhere.