Submitted by Bob Bhatnagar on
Radio Shack's week-long iPhone sale was such a success they've decided to offer the same prices again, this time without announcing an end date. Those who missed their opportunity to cash in on Radio Shack discounts and iPhone trade-in credit can now get the same deals.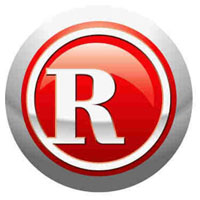 The only problem with the successful sale is that Radio Shack moved so many units they are recommending customers call to make sure their local store has the iPhone 4 in stock.
Prices on the iPhone 4 16GB and 32GB models are $50 off regular prices. This puts the iPhone 4 16GB at $149 and the 32GB model at $249 with a two-year AT&T service agreement. New customers and those eligible for an upgrade with AT&T can qualify for these discount prices.
One of the best features of the sale is combined with Radio Shack's Trade & Save program. Hand them an iPhone 3GS and you get a $125 gift card. Have an iPhone 3G lying around you don't need? Radio Shack will give you a $75 gift card for bringing it to the store. Believe it or not this means that iPhone 3GS owners can trade-in their phone and walk out of a Radio Shack carrying a brand new iPhone 4 after spending only $25.
iPhone trade-ins must be locked to the AT&T network and the device must be in good working condition. There's no telling how long Radio Shack will run the $50 off sale this time, so act now if you're interested in taking advantage of these deals.