How can I hide / change the iPhone carrier name?
One of the fun things you can do with a jailbroken iPhone is customize or hide your cellular service provider's name in the status bar at the top of the screen. Making this change is easy with the help of a free app from the Cydia store. You can use the tweaks FakeCarrier or MakeItMine. These instructions illustrate how to mod the carrier name with MakeItMine.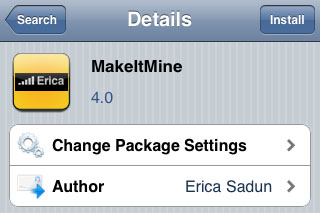 1. Open Cydia and search for MakeItMine. Install the package.
2. Tap the MakeItMine icon to run the application.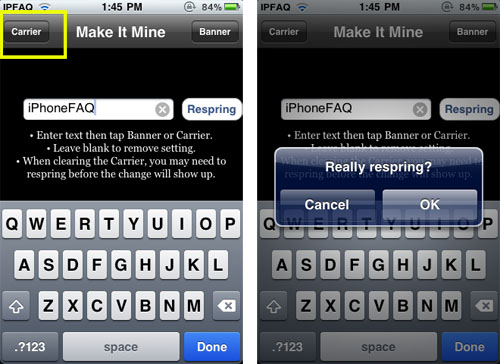 3. Enter the text you want to see in the status bar.
4. Touch the Carrier button outlined in yellow above.
5. Tap Respring and select OK.
When your iPhone SpringBoard reloads you will see the new carrier name in the status bar. To hide the carrier name completely enter a single space as the new carrier name and respring.