Submitted by Marshall Walker on
The VooMote converts your iPhone or iPod touch into a universal remote for all your electronic devices including your TV, DVD player, stereo system and so on. It may be a horribly named iPhone accessory, but it sounds like a great gift for people who are always losing their remote controls.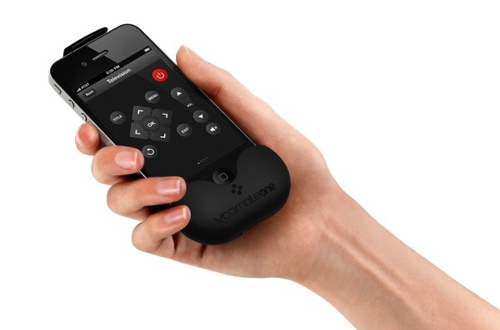 What separates the VooMote from other iPhone universal remote adaptors is the "Room Control" feature. This allows you to set up individual room profiles on the device. For example, you can have a bedroom setting and living room setting to make it easier to turn on your TV without getting confused. The "One View" feature makes switching from device to device easier, allowing you to mute your stereo so you can quickly turn up your TV, or DVD player. This sounds like a great tool for people who like to watch sporting events muted while doing other things. No fumbling with various remotes while trying to catch the latest injury update.
The VooMote captures more than 30,000 infrared codes and comes with a free app for updates to the VooMote One code library. It retails for around $100, and will be available on August 5th at Zero1.tv and BestBuy.com. The app can be downloaded at the iTunes App Store for free.