Submitted by Marshall Walker on
The iOS accessory company 60beat has released a new gaming controller for the iPhone, iPad and iPod touch. The $50 GamePad allows you to use a physical controller instead of the annoying onscreen controls of iOS games. Unfortunately it only works with two titles (Bugdom 2 and Aftermath) right now, but I assume there will be more GamePad compatible games in the future.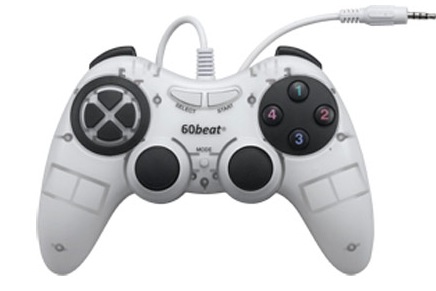 The GamePad is a great accessory if you enjoy playing games on your iPad at home, but I doubt anyone is going to want to lug this thing around. It resembles a PS3 controller with dual analog joysticks and 8 action buttons. There is no Bluetooth wireless option. The GamePad connects to your headphone jack with a 4 foot long cable. That's a lot to take on the bus, but maybe not such a bad idea for kids on long car rides. Especially since it doesn't require any batteries.
The GamePad only comes in white and is available now from 60beat and other online retailers.