Submitted by Marshall Walker on
Withings has finally brought their popular Smart Baby Monitor to the U.S.. The smart sensor allows parents to communicate with their baby by speaking through their iPhone, iPod touch or iPad. It also detects sound, movement, temperature, humidity levels, and is capable of switching on/off lullabies.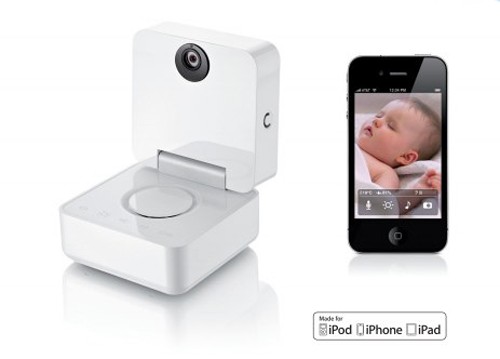 The Withings Smart Baby Monitor features a 3-megapixel camera with night vision, extra wide view lens and a 4X zoom. It can be controlled from anywhere using a Wi-Fi hotspot, Ethernet cable or even Bluetooth. The two way microphone allows parents to hear and speak to their baby from any room in the house. You can even set an alarm based on the baby's movement, audio levels or temperature in the room.
All these advanced features aren't cheap. The Smart Baby Monitor is $299 and includes a free app from the Apple App Store.