Submitted by Marshall Walker on
Spotify has announced that free radio play is coming to the U.S. in a few days. The update was supposed to roll out starting today, but Spotify decided it wasn't quite ready for public consumption. iPhone and iPad users will have access to an unlimited amount of music once the new radio feature is integrated into the iOS app.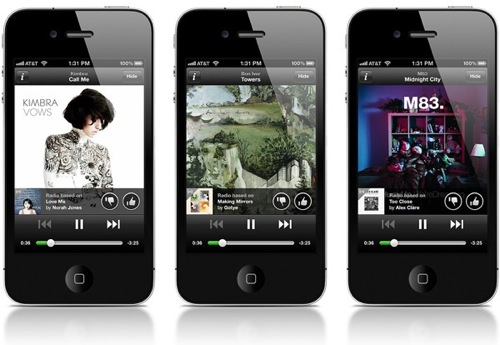 The update offers limitless streaming radio stations and the ability to like your favorite songs so you can easily find them later. Free users will have to deal with advertisements, while Premium users will continue to enjoy an ad-free experience. Spotify is available to download for free in the App Store. It's compatible with the iPhone, iPod touch and iPad, and requires iOS 5.0 or later. A Spotify Premium account is $9.99. Read on for a complete list of upcoming changes.
Spotify users on iPhone and iPad can now:
-Create limitless streaming radio stations from single songs, playlists, albums or artists
-Create an unlimited number of stations and listen as long as they like
-Save tracks to Spotify playlists - any song that users "like" will be saved, so they can find the songs later
-Personalize stations in real time by "liking" tracks to hear similar music
-Browse friends' playlists and create radio stations based on their tastes
-Hear great new songs from Spotify's state-of-the-art recommendation engine, based on what millions of real people are listening to
-Access a catalog of over 16 million tracks