Submitted by Pete Sofflaw on
Apple announced new in-ear headphones called EarPods at its keynote on Wednesday. The EarPods will begin shipping with every iPod touch, iPod nano and iPhone after the iPhone 5 is released on September 21. Apple spent three years redesigning the old in-ear headphones that previously came with older Apple devices.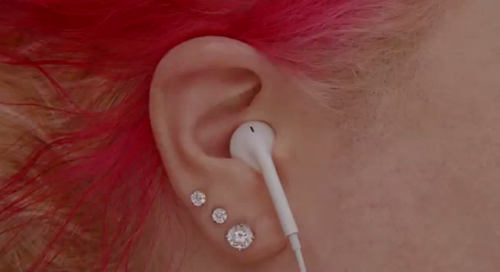 Apple uploaded a video to YouTube explaining why the new EarPods are better. Jonny Ive, Apple's head of industrial design explains in the clip that making one headphone to fit everbody's ear would be impossible, but that's exactly what Apple set out to do.
According to the video, Apple "three-dimensionally scanned hundreds of ears and looked for commonality," and "were able to determine the common volume." The research resulted in in-ear headphonse that will fit hundreds of different ears. The EarPods also feature a series a ports to "optimize acoustics," and are designed to push direct sound right into the ear, without creating a seal like most in-ear headphones do.
Apple claims the "EarPods look unlike anything you've ever seen, and sound unlike anything you've ever heard." I guess Apple fans will be the judge of that starting on September 21. The EarPods will also be available as a standalone accessory.