Submitted by Marshall Walker on
Apple was fined 3 million won ($2,830) by the South Korea communications regulator for collecting location data from iPhone users without their knowledge.
In April, U.S. researchers discovered that iPhones stored location files for up to a year. Apple claimed that they weren't tracking users, but that the files were used as part of their GPS system to track Wi-Fi hotspots and cell phone tower locations. The company eventually admitted that a year was too long, and changed it to seven days with the release of iOS 4.3.3.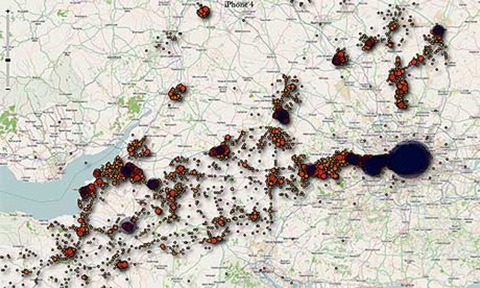 Ater a four-month investigation, the KCC ordered Apple Korea to pay the small fine for violating their location information laws. The Korea Communications Commission said Apple has been collecting the data from June 22, 2010, through May 4, 2011.
Apple spokesman Steve Park still maintains that the company was not storing user location data to track people:
"Apple is not tracking the location of your iPhone," Park said after the decision. "Apple has never done so and has no plans to ever do so."