Submitted by Marshall Walker on
According to investment bank Morgan Stanley the next generation iPhone will be slimmer and feature "a quad-mode chip" from Qualcomm that would give it both 3G and LTE capabilities. Analyst Katy Huberty (via Apple Insider) claims "new touch panel technology" will allow the iPhone to be thinner, and that Apple is considering new casing material. This coincides with a previous report from BGR who said the next iPhone will feature an all-aluminum back.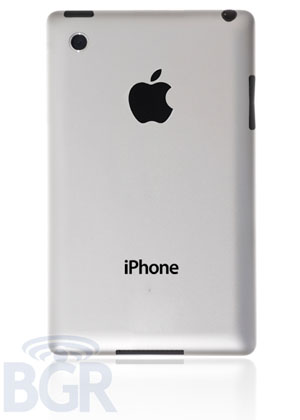 Huberty says little is known about the iPhone 5, but she believes it will be launched in Q3 of 2012 depending on "manufacturing yields" and "competition." "What is clear about iPhone 5 is that Apple and its supply chain are positively surprised by the demand for iPhone 4S, which increases confidence in strong sales for iPhone 5 later this year," she wrote in a note to investors.
This is not the first rumor about a possible thinner LTE capable iPhone being released in 2012. According to an October 2011 DigiTimes report, Apple could be waiting for carriers to improve their LTE services before launching an LTE ready device. It is estimated that global LTE networks could exceed 100 prior to the end of 2012, according to data released by GSA (Global Mobile Suppliers Association).