Submitted by Marshall Walker on
The iPhone 5 rumor machine is starting to warm up with obvious reports about 4G LTE and October launches. However, the biggest debate this year will probably be the size of its display. Will the next generation iPhone go big to compete with the current Android models, or will it keep the same 3.5-inch screen?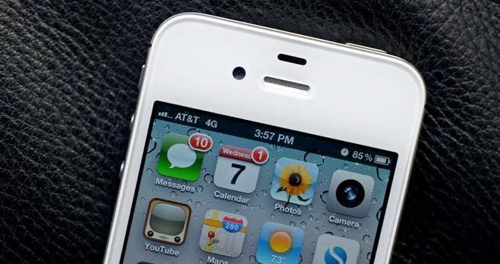 iMore claims that the iPhone 5's display will be closer to 3.5-inches. Meaning, Apple could decide to go a little bigger, but not Samsung Galaxy S II (4.65-inch) big.
iMore also reported that Apple could "reduce the size of the traditional 30-pin dock connector" to save room for newer components. Reports of Apple changing the dock connector go back to July 2011 when The Wall Street Journal reported that Apple has been "experimenting with features such as a new way of charging the phone."
It seems a little bit early but there are also conflicting reports about the iPhone 5's release date. iMore believes that the iPhone 5 will see a fall launch, while iLounge said the iPhone 5 will be available this summer. It's kind of hard to believe that Apple would release another iPhone only a few months after the iPhone 4S. So an October release seems more likely.