Submitted by Frank Macey on
iPhone case getting scratched up? This problem could be a thing of the past thanks to the latest automotive technology. Nissan has announced the Scratch Shield iPhone case, which uses a layer of the same polyrotaxane coating found on the company's vehicles including the Murano and 370Z.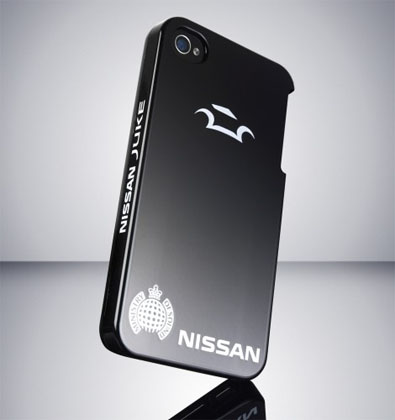 This groundbreaking technology was developed in 2005 and provides a tactile gel-like surface that is highly scratch resistant. When the layer is disturbed, the material actually reacts to a scratch by returning to its original shape and filling the gap. The self-repair process can take anywhere from an hour to a week depending on the depth of the damage.
Nissan is currently testing the iPhone 4S and iPhone 4 model case in Europe and has plans to license the technology to NTT DoCoMo, a Japanese carrier planning to include the special paint directly on its future cellular devices. If consumer interest and demand is high enough, Nissan will consider launching the Scratch Shield commercially later this year.
This is not the first product where Nissan has taken automotive innovations and developed another consumer product. The company developed a Miniature Thermal Imaging Sensor for night driving to detect people in dark areas. The technology has been licensed for a heat generation device which takes temperature readings with an infrared sensor.
The main structure of the case is made of rigid ABS plastic to protect the glass back of the iPhone. Thanks to the self-healing coating the case has a grippy texture that will help prevent slippery iPhones from being dropped. No pricing of general availability information has been released by Nissan.