Submitted by Marshall Walker on
If you've used pod2g's exploit to jailbreak your iPhone 4S you can now take advantage of the many Siri tweaks available through Cydia. There is CustomSiriBackground, which allows you to wallpaper Siri with any photo from your Camera Roll, and Sireet, which gives Siri the ability to send tweets. But the best Siri tweak of all has to be AssistantExtensions.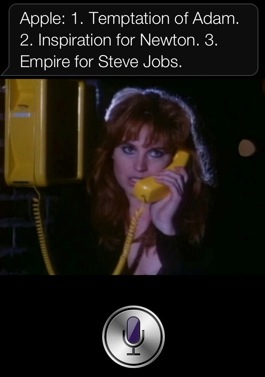 AssistantExtensions turns Siri into the voice assistant we've all been waiting for. It allows Siri to search YouTube videos and launch apps, but best of all it can make her hold intimate conversations with you. Saying the phrase "Lets Chat" activates the Siri chat mode. After a short wait for her to load some textual data, Siri will tell jokes and give you information without having to connect to the web. For example, asking her "what is Apple" will result in her giving you three definitions, the third being "Empire for Steve Jobs." AssistantExtensions opens a whole new world of possibilities for Siri, and it even allows you to have custom conversations if you take the time to create them.
Siri won't give you directions or perform other normal tasks while in chat mode, but turning it off is as easy as saying "goodbye." She will also return to her normal state if you leave her alone long enough.
AssistantExtensions is available through Cydia for the iPhone 4S.
UPDATE: With AssistantExtensions Siri will talk about
Star Wars
, tell you her favorite
Star Trek
captain and reveal her master plan.