Submitted by Bob Bhatnagar on
Now that the iPhone 4S has been jailbroken developers are scrambling to provide new tweaks and improvements to enhance iOS 5. The Siri personal assistant is exclusive to the iPhone 4S and is already getting some great enhancements to add functionality. One example of a feature left out by Apple is the ability to update Twitter with Siri.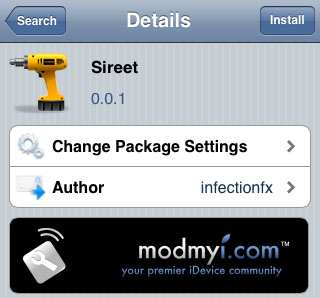 Apple still considers Siri technology in a beta phase, which is probably one reason why sending tweets is not officially supported. Not only this, but iOS 5 is the first time Apple has integrated Twitter into the operating system. Now thanks to Sireet, jailbroken iPhone 4S users can natively send tweets using Siri.
Sireet is available in Cydia for free, just search for Sireet or navigate to Sections -> Tweaks -> Sireet. Once installed, you can simply tell Siri "Tweet" followed by the text you wish to send directly to Twitter. Siri will automatically send the tweet to whichever Twitter account you currently have linked to your iPhone 4S. Siri even says "Tweet sent" after the message is delivered.
Future updates of iOS 5 are sure to have more functions built into Siri, however the jailbreak community is one step ahead of Apple. If you haven't jailbroken your device yet and you're interested in sending tweets with Siri, you can find step-by-step instructions on how to jailbreak your iPhone 4S untethered with Absinthe right here.