Submitted by Bob Bhatnagar on
Major League Baseball has released the 2012 update to its popular MLB.com At Bat mobile application. Now iPhone and iPad users can download and install the same app, which also means users with multiple iOS devices need only pay once. When it comes to paying for live content, MLB 2012 adds more options over last year's app.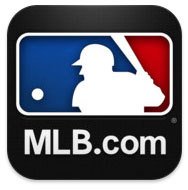 Baseball fans can still grab the app for free, which provides live score updates. To hear live radio of games and watch the Gameday summary there are now two options, paying $14.99 once for the whole season or subscribing to the service for $2.99 per month. This also comes with a Live Game of the Day, stats, highlights and more.
The great thing about this app is that the price of $14.99 hasn't changed from last year, and now it's a universal app that only needs to be purchased once for multiple devices. Note that there are blackout restrictions on live games for certain areas and times.
Fans with MLB.TV Premium subscriptions can enjoy even more features when using the At Bat 2012 application. Buying the whole season for $124.99 or paying monthly at $24.99 provides live games not only on the iPhone and iPad, but on the computer or gaming consoles as well. The official app of MLB comes just in time for spring training action starting on March 3.