Submitted by Frank Macey on
Even disclaimers and beta software status hasn't prevented Siri from sparking a new lawsuit against Apple. iPhone 4S users including Frank Fazio, who is suing Apple in a California class action suit, have observed that Siri does not always work on their devices exactly how it works on television.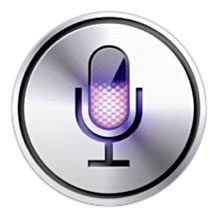 They claim that Apple is providing "false and misleading" advertising and that the iPhone 4S without Siri is simply a more expensive iPhone 4. Of course, this ignores the fact that the iPhone 4S has several hardware upgrades from its predecessor and Siri is just one feature of many available in Apple's mobile operating system iOS 5.
Fazio purchased his iPhone 4S in November 2011, and explains in the lawsuit that he had problems making Siri perform some of the actions depicted in the ads. He hopes to have millions of iPhone 4S users nationwide represented in the class action, in which he will seek to prove that Siri is incapable of performing simple tasks.
The advertisements in question show Siri always ready with a quick response, however the spots feature a disclaimer that sequences are shortened. In other words, what looks perfect on television might not operate flawlessly in a real-life situation. Apple's full disclaimer reads as follows:
Siri is available in Beta only on iPhone 4S and requires Internet access. Siri may not be available in all languages or in all areas, and features may vary by area.
It remains to be seen if Fazio's lawsuit will gain any traction. Apple is continually trying to improve Siri, although some users have said anecdotally that Siri has declined in performance since they first purchased their iPhone 4S. One thing is certain, Apple will deploy their formidable legal team to defend Siri and the iPhone 4S.