Submitted by Frank Macey on
Development for iTunes 11 is well underway at Apple, and details of an internally seeded version of the upcoming software have been revealed by 9to5 Mac. Apple plans to further integrate iCloud controls into the interface of iTunes 11.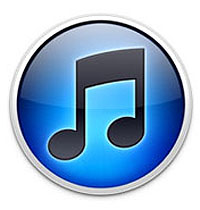 Other changes focus on the inner workings of the software, not necessarily cosmetic changes. One of the highlights includes modifications for iOS 6 compatibility. Sources at 9to5 Mac claim that Apple is likely to release another 10.x version to add iOS 6 compatibility for new devices (such as the next iPhone) before releasing iTunes 11.
Since different parts of the software are developed at Apple by different groups at different times, it's still possible that the user interface could receive modifications. In the meantime, it sounds as if a dedicated iCloud control panel is confirmed. The upcoming addition to iTunes will provide a central location for controlling settings for items such as iTunes in the Cloud, iCloud iOS device backups, iTunes Match and more.
Also in the works is a complete remaking of the iTunes Store and App Store to help users navigate through and find content. Apple recently acquired a company named Chomp and has integrated the group into a team dedicated to refreshing Apple's online stores. The new stores are expected to launch later this year, possibly as early as summer.