Submitted by Bob Bhatnagar on
Lonely Planet Travel Guides are no strangers to the iOS App Store. Now travelers have even more options, with the launch of six country guides to complement the already-popular city guides. Visitors to Australia, Italy, France, Spain, Costa Rica and Ireland can now grab a comprehensive guide for $9.99.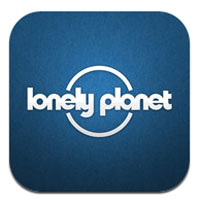 If you're already carrying an iPhone or iPod touch, this option makes it unnecessary to carry guide books and adds features that take advantage of your smartphone. GPS tracking linked with offline maps are provided for the entire country right down to individual neighborhoods.
Just like the paper books, background content is included such as itineraries, practical travel information and other tips the Lonely Planet guides are known for delivering. Thousands of author recommended places to visit including sights, restaurants, bars, shopping and hotels are all provided without the need for any data connection on your device. Although the maps are large, downloading the package means you can locate yourself using the GPS anywhere, without a cellular data connection.
Considering the Lonely Planet books can go for twice as much as the iOS app, this makes the $9.99 selling price sound even better. Lonely Planet is sure to issue updates to the information provided as well, which will keep these country guides relevant into the future. Check out all of the Lonely Planet apps in iTunes.